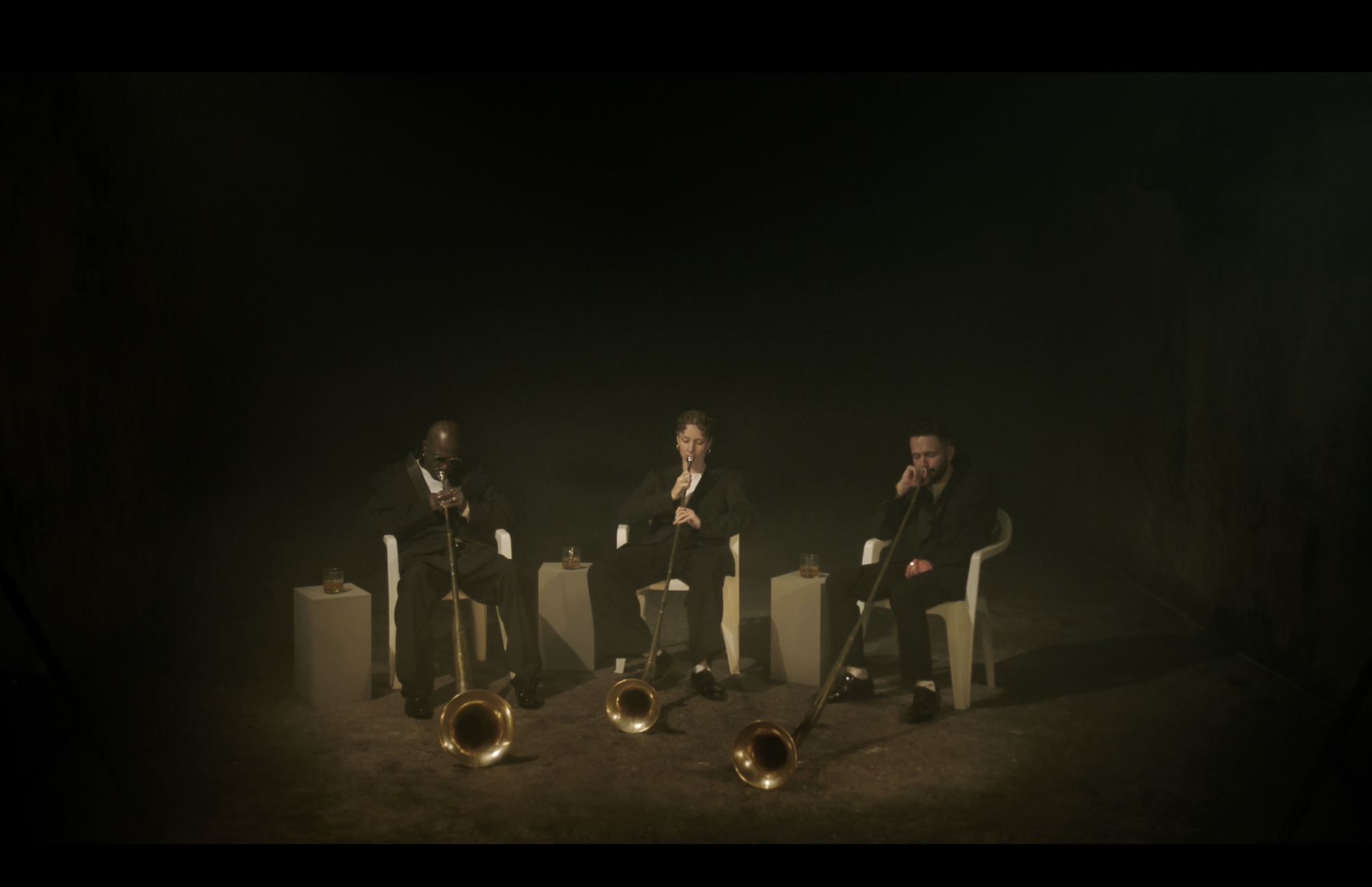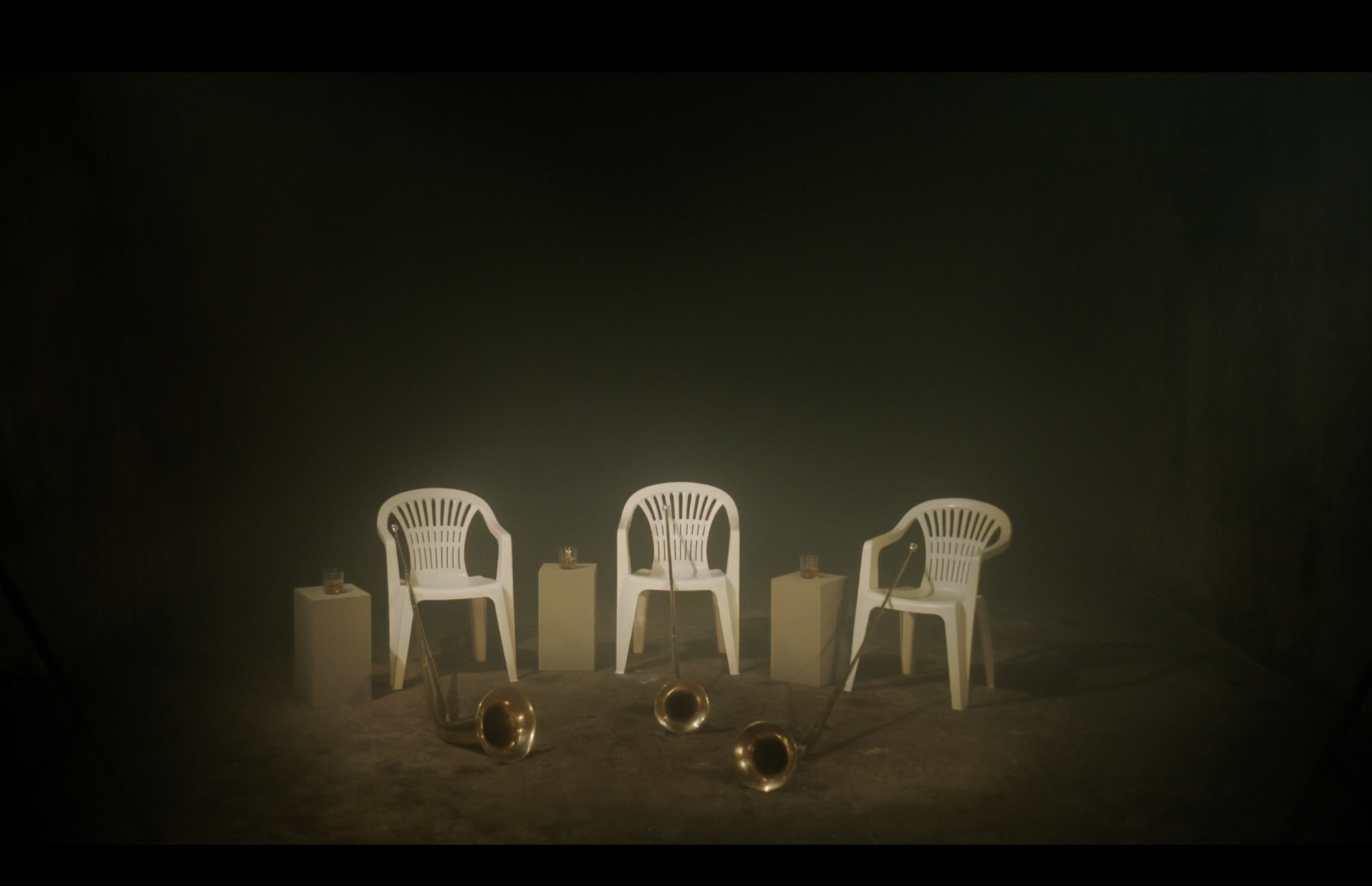 Single-channel video installation, 4K, 4:3, colour, sound, 22:02′
The film-installation unfolds in reference to "Arizona Club," a historical 1960s nightclub in Addis Ababa, and an eponymous sound installation by Arutiunian (2022). The club served as an an if-you-know-you-know place of meeting for Ethio-jazz musicians and was frequented by their Armenian counterparts, who arrived in Ethiopia in the 1920s as a marching band of child refugees.
These Armenian musicians came to Ethiopia from Palestine at the invitation of the Ethiopian prince Ras Tafari and were employed as his Royal Imperial Brass Band. Known as "Arba Lijoch" (or "the forty children" in Amharic), the band quickly became integral to Addis Ababa's music scene and played a significant role in the development of the Ethio-jazz genre. Arba Lijoch's band leader, Kevork Nalbandian, composed the first national Ethiopian anthem, which premiered during the coronation ceremony of the crown prince, who became Emperor Haile Selassie I.
Three to Midnight recreates an imaginary "Arizona Club" with its austere and dreamlike environment. Much like Ethio-jazz, this speculative club serves as a space of sonic transference, intoxication and hypnotic movements.
Commissioned by Kaunas Biennial, 2023
Directed by: Andrius Arutiunian
Starring: Anastasia Sosunova, Andrius Arutiunian, Yonamine
Videography: Evaldas Doškus
Costumes: Deimantė Bulbenkaitė
Set design: Antanas Gerlikas
Colour grading: Julija Steponaitytė
Sound recording: Arūnas Zujus
With special thanks to: Alicia Knock, Inga Lāce, Neringa Kulik