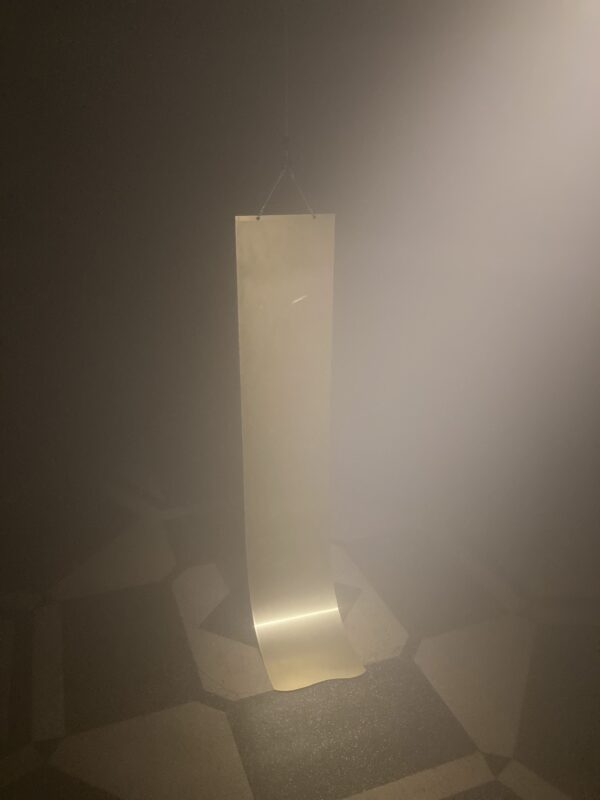 CTM festival, silent green, Berlin, 2022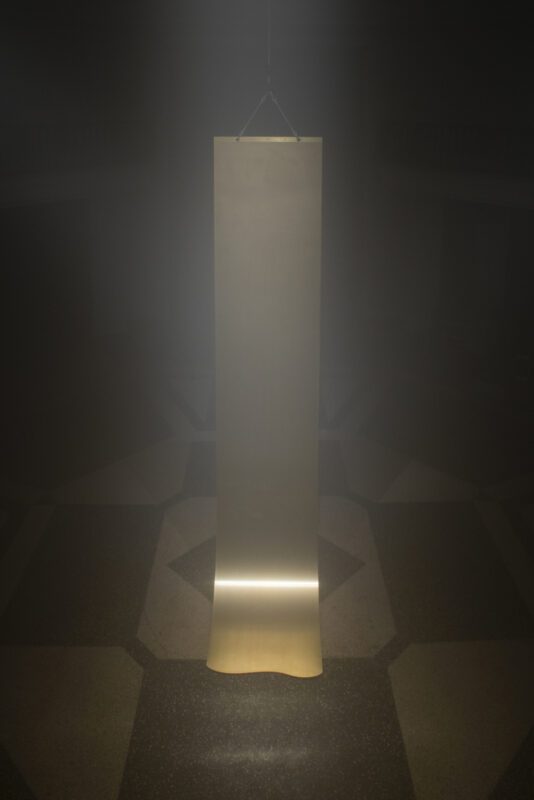 CTM festival, silent green, Berlin, 2022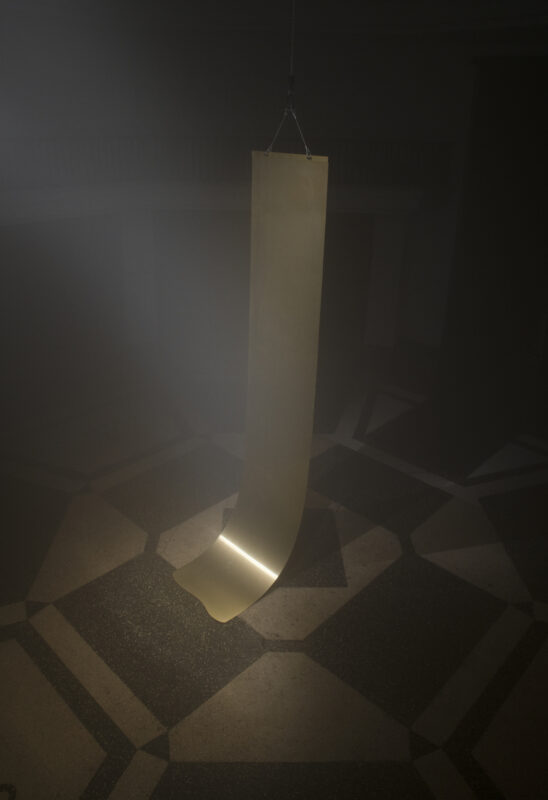 CTM festival, silent green, Berlin, 2022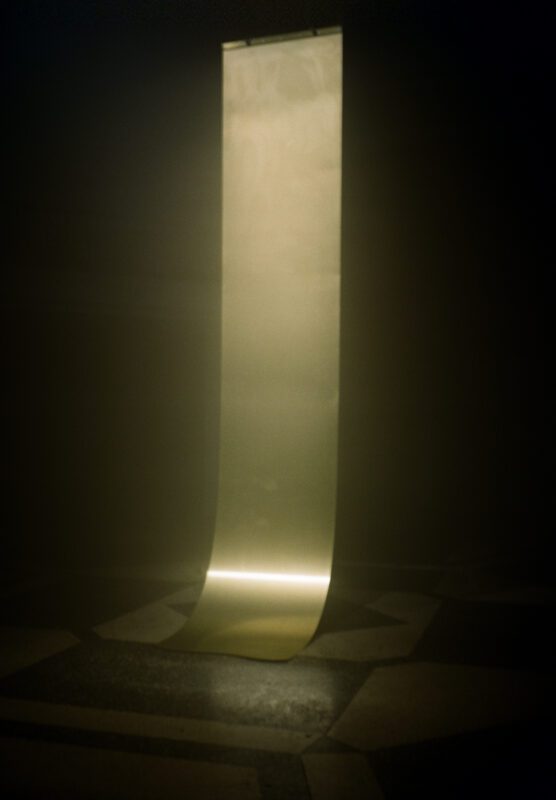 CTM festival, silent green, Berlin, 2022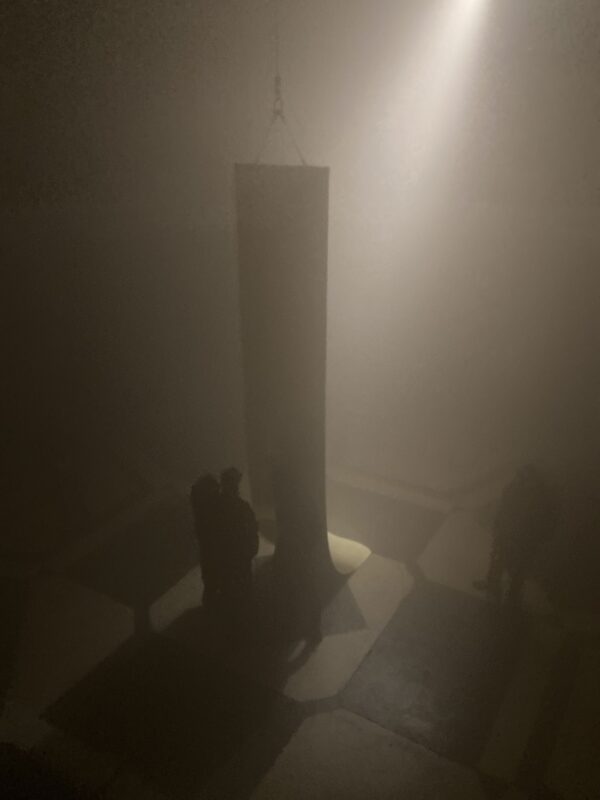 CTM festival, silent green, Berlin, 2022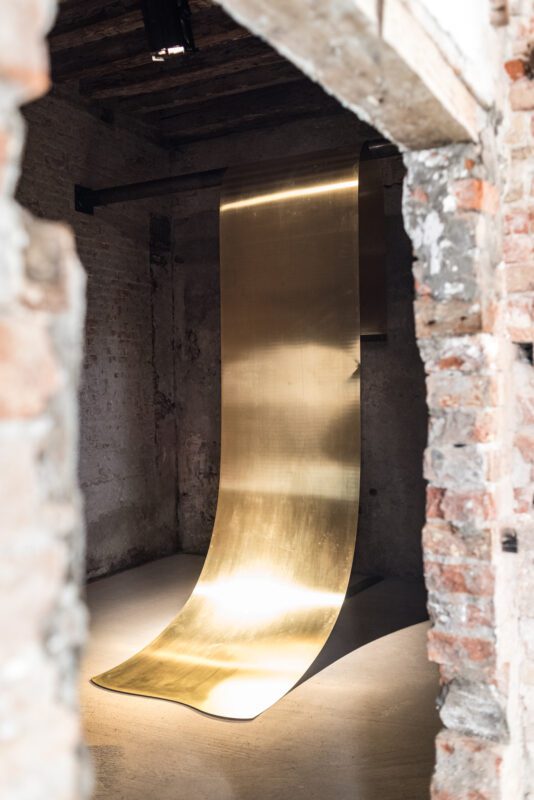 The 59th Venice Art Biennale, Armenia Pavilion, 2022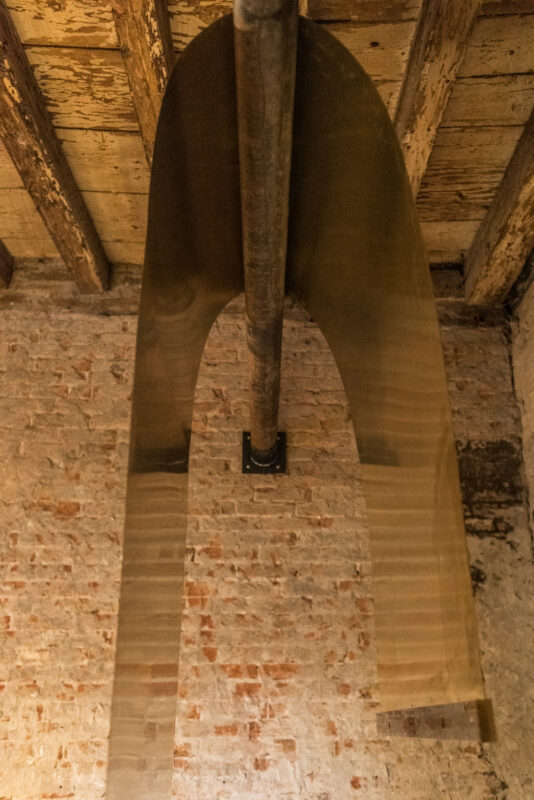 The 59th Venice Art Biennale, Armenia Pavilion, 2022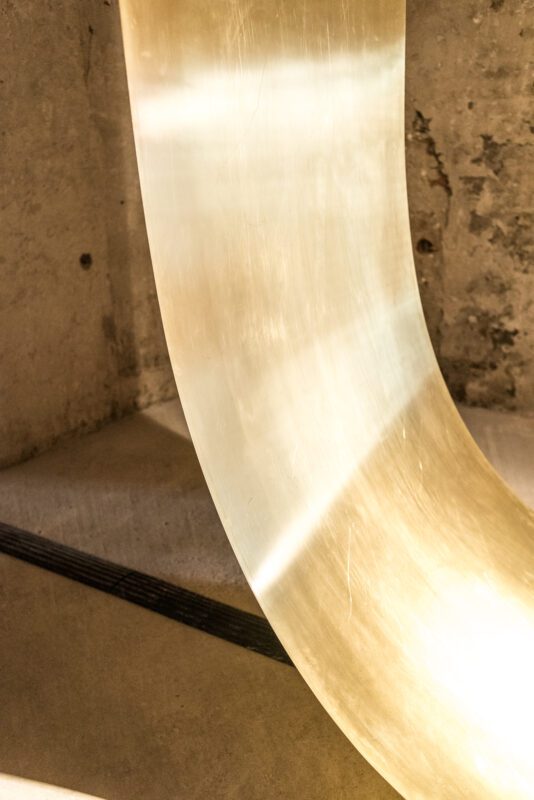 The 59th Venice Art Biennale, Armenia Pavilion, 2022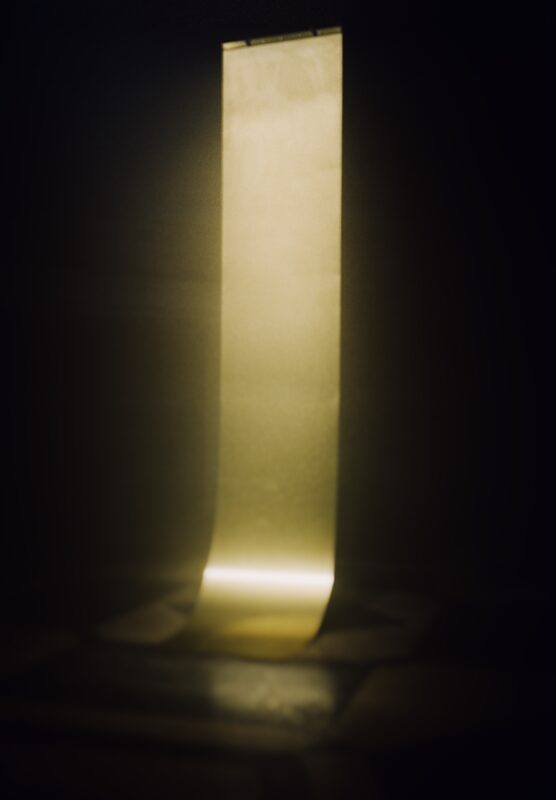 CTM festival, silent green, Berlin, 2022
100×600 brass instrument, hanging system, 2 surface transducers, media player, 60′, 2022
You Do Not Remember Yourself is a 6 meter-long musical instrument. Made entirely out of brass, the instrument emits sounds and amplifies or distorts them through its elongated body. The bent surface filters this sonic material, adding natural plate reverbs and diverse resonances.
The piece departs from the idea that the late French philosopher Jean-Luc Nancy formulated: "Resonance is an oscillation of the world to myself and of myself to the world via which the two take place." Thinking of resonance as the absence of sound, or rather a trace that is left once the sound disappears, the instrument acts as a massive resonant surface, retuning the hypnotic sound by the body of the instrument itself.
Co-commissioned by CTM Festival Berlin, Deutschlandfunk Kultur, Centrala Space Birmingham, and Armenia Pavilion at the 59th Venice Biennale.